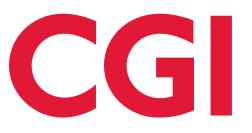 In a rapidly changing, post-digital business environment, IT executives are under pressure to strategically modernize mission-critical systems to stay competitive, drive profitability, and enable innovation.
Digital transformation leaders have broad mainframe modernization agendas that come with accountability for measurable success. Understanding legacy systems across the data, applications, and business process dimensions is the starting point to plan and execute modernization for the greatest impact.
Watch thought leaders in legacy application mainframe modernization and cloud migration as they explore critical steps, best practices, and actionable insights into the successful transformation of legacy applications.
Learn about:
How to leverage software intelligence to understand your legacy application's inner workings for a realistic and actionable application modernization journey
Key challenges for staffing and how to manage the talent skills gap
Best practices for post-migration and continuous modernization
The impact of generative AI on IT and legacy applications