As businesses and governments automate more of their business and mission processes, the risks to which software-intensive systems expose the organization grows dramatically. In an era of 9-digit glitches (incidents with damages over $100,000,000), senior executives outside IT are held accountable, and some have lost their jobs as a result. IT executives requires control on how to govern the risks of untrustworthy IT systems as a manifesto. To address this major mammoth task & share learnings NASSCOM& CISQ (Consortium for IT Software Quality) welcomes you to Cyber Resilience Meet on a Friday Morning.
Key Take away :
Hear the latest strategic thinking from innovative Global CIOs and IT policy makers covering the critical topics of security, technical debt management, risk-managed IT modernization and digital transformation. As a greater portion of mission, business, and safety critical functionality is committed to software-intensive systems, We will share opinions on governing system development and deployment in respect to :
Engineering discipline in product and process
Quality assurance to risk tolerance thresholds
Traceable properties of system components
Proactive defense of the system and its data
Resilient and safe operations
Who must join this event :
Leaders from Application Development, Software Quality , DevOps , Innovation , Digital Transformation & Security from GlC/GCC ,System Integrators & Indian ISV's
This event is sponsored by CAST (A Software intelligence leader in Digital Transformation).
Agenda
Key Note on "Challenges in IT Modernization & Transformations in Digital Era"
De-Risking IT Modernization & Transformation with CISQ's Trustworthy Systems Manifesto by Dave Norton. (CISQ & Ex Gartner's Senior Director Analyst- Application Governance and Strategy group)
Moderator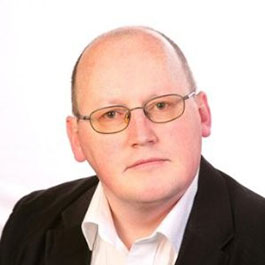 Newly on boarded CISQ ED & had represented Application Governance and Strategy group at Gartner as Senior Director Analyst. His primary focus areas include enterprise agility, agile methods, and the practicalities of dealing with increasing complexity and uncertainty. With 30 years of industry experience, Mr. Norton works with IT and business leaders on agile transformation, and its impact on organizational structure, governance, and culture.
Venue
DoubleTree Suites by Hilton Hotel
Address:
Sarjapur Main Rd, Amblipura, PWD Quarters,
1st Sector, HSR Layout, Bengaluru, Karnataka 560102
Phone: 080 6765 6565