Fact-based Technology Due Diligence
Sample Report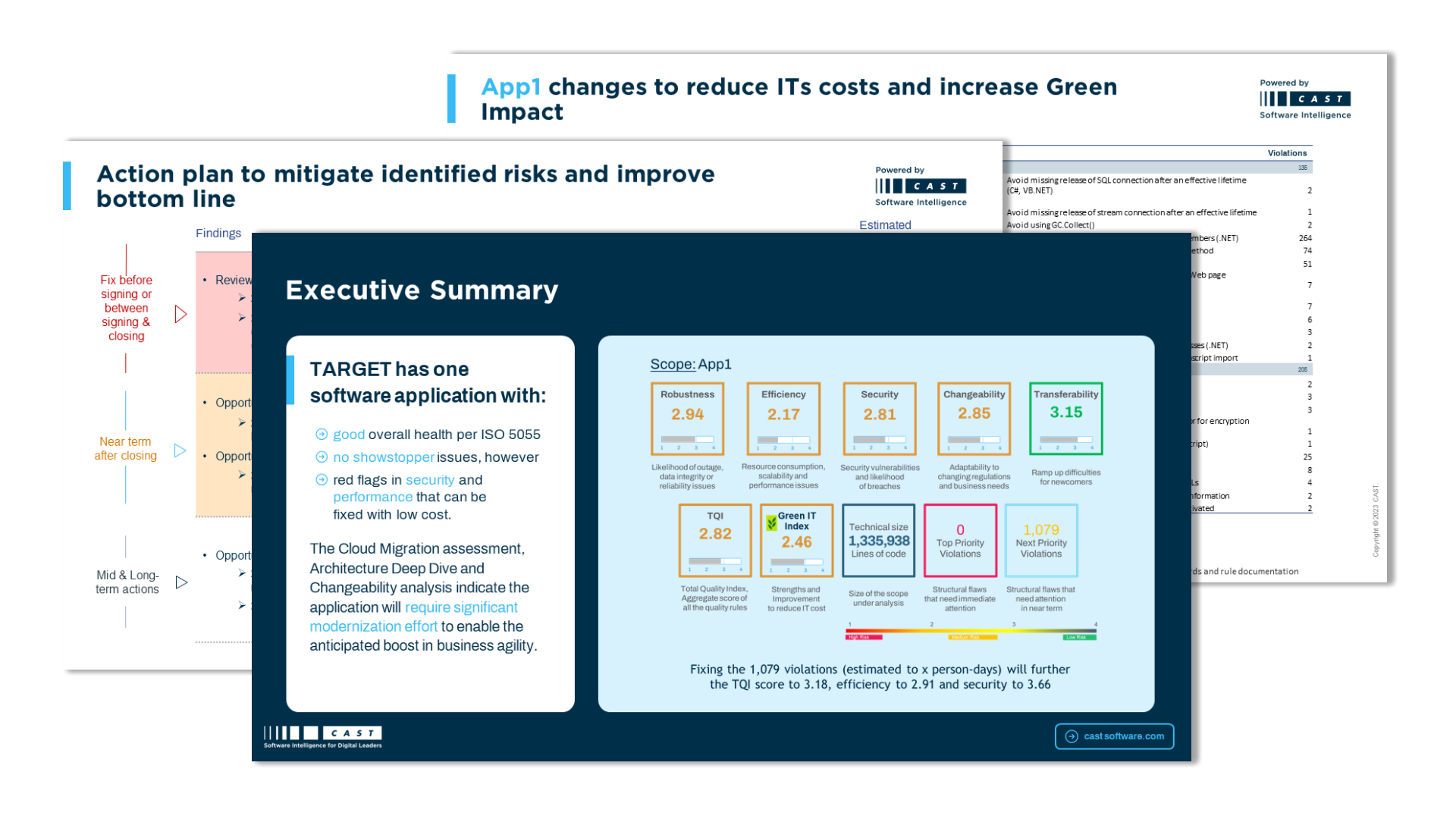 This is a sample report of an actual assessment of critical software applications using ISO-based, machine-generated intelligence from CAST.
Key findings include
Open-source related IP and legal risks. Cloud readiness status.
Insight into structural resiliency, security, efficiency, maintainability per ISO 5055.
Insight into architectural flaws and suggested remediation.
Post-deal value creation opportunities for faster knowledge transfer, integration, application modernization, and cloud migration.
Financial implications and recommendations.